WE DID IT!!
WHPA PASSED THE HOUSE!!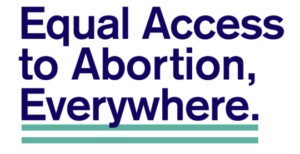 We DID it!
➤Today, 218 members of the U.S. Congress voted to pass the Women's Health Protection Act. This is the first time in history, the House of Representatives has voted on proactive legislation to protect abortion rights.
The Women's Health Protection Act (WHPA) is federal legislation that works toward a future where all of us are free to make the personal decisions that shape our lives, our futures, and our families, without political interference.
The passage of the Women's Health Protection Act is the first step in ensuring equal access to abortion care—everywhere and for everyone. The passage is essential for social and economic equality, reproductive autonomy, and the right to determine our own lives.
It could not be any clearer than it is today that we MUST continue to elect pro-choice candidates. The bill passed 218-211 with Representative Henry Cuellar (D., Texas) joining Republicans in voting "no." Henry Cuellar is up for re-election in 2022. We need to get this anti-choice, anti-woman Democrat out of office!
Take the time to thank the New York Democratic delegation – all of whom voted YES! (CLICK HERE for the link and contact information.)
You can use these sample tweets:
Sample Tweet #1Today, @TKTKTK voted YES for the Women's Health Protection Act. Thank you for standing with us to #ActforAbortionAccess. 👏👏👏 #legalchoicematters
Sample Tweet #2 @TKTKTKTK, @TKTKTKTKT, @TKTKTKT: Today, you stood up for equal access to abortion, everywhere. Thank you for voting YES for the Women's Health Protection Act! #ActforAbortionAccess #legalchoicematters
What comes next?
The  WHPA now goes to the Senate. At this time, we do not have any details on when the bill will be introduced.
However, it is imperative that everyone urge their Senators to support the Women's Health Protection Act!
We need everyone united to get the WHPA passed in the Senate. Our strength is in our numbers.
TOGETHER WE CAN MAKE THIS HAPPEN!