Get a FREE Choice Matters Sticker!!!
We know how dedicated you are to the fight for reproductive rights!
That's why we want to recognize you with a gift—a limited-edition Choice Matters sticker. With every donation and questionnaire completed, we will send you a sticker.
Step #1
Click Here to Complete the Survey!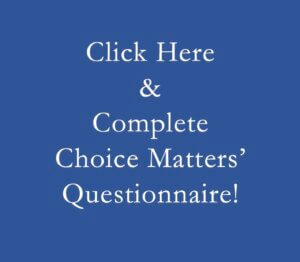 Step #2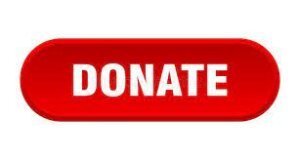 Make a donation to Choice Matters & get your sticker! 
Step #3
Get Your Free Sticker.
It is our way of saying Thank You for all that you do!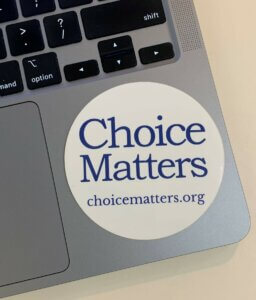 In a time when abortion access is under attack, we must come together to make one thing clear: Abortion is health care.
Display your sticker on your water bottle, your notebook, your laptop, or wherever you want to show your commitment to protecting reproductive rights. Don't wait—we only have a limited number of stickers, so claim yours today!